MedSchoolCoach has teamed with Meharry Medical College and its Center for Educational Development & Support to help develop the next generation of physicians from underrepresented minority backgrounds.
While increasing the number of physicians from diverse groups has been a priority of medical schools for many years, but the problem is a difficult one to quickly address. The Association of American Colleges (AAMC) defines URM status applicants as "those racial and ethnic populations that are underrepresented in the medical profession relative to their numbers in the general population." There are four groups that are defined as URM:
Black/African American
Native American (American Indian, Alaskan Native, or Native Hawaiian)
Mexican American
Mainland Puerto Rican
In the 1978-79 school year according to the Association of American Medical Colleges (AAMC), 3.1% of medical school enrollees were Black males. However, as cited in a recent Forbes.com article by Dana Brownlee the shocking and demoralizing realization is actually that the comparable stat for the 2019-20 year is actually lower. Just 2.9% of medical students in the US are black males. Compare this to the 2020 census data indicating that 12.1% of the US population identified as Black or African-American and the gap is wider than ever.
The MedSchoolCoach/MMC partnership is a small part of the mission to solve these appalling statistics.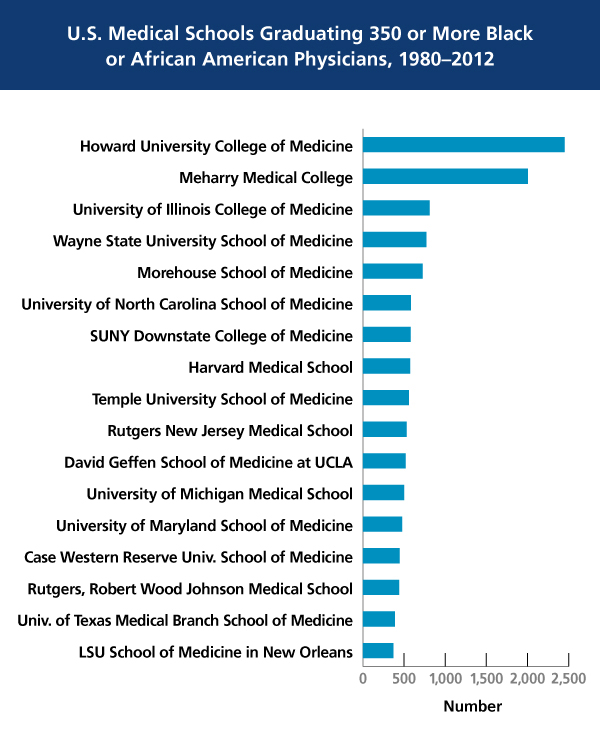 Meharry Medical College is a historically black medical school affiliated with the United Methodist Church and located in Nashville, Tennessee. Founded in 1876 as the Medical Department of Central Tennessee College, it was the first medical school for African Americans in the South.  Today, Meharry offers degrees including Doctor of Medicine (M.D.), Doctor of Dental Surgery (D.D.S.), Master of Science in Public Health (M.S.P.H.), Master of Health Science (M.H.S.), and Doctor of Philosophy (Ph.D.) degrees. Meharry is the second-largest educator of African-American medical doctors and dentists in the United States.
MedSchoolCoach is the nation's leading provider of tech-enabled and bespoke academic advising, tutoring and admissions consulting for pre-medical and medical students. Founded in 2007 by Dr. Sahil Mehta, MedSchoolCoach empowers the next generation of physicians by providing high-touch, high-quality content and tutoring services. Backed by a team of 260+ physician mentors and tutors, MSC continues to be a trusted source for all things related to pre-medical and medical education.
Buoyed by success in helping students get into and through medical school, in recent years, MedSchoolCoach has turned to democratize access to pre-med and medical education. In the typically crowded and expensive field of MCAT preparation, in 2020 nearly 50% of MCAT test-takers downloaded the MedSchoolCoach MCAT Prep App, a free and complete study solution for students studying for the entrance exam to medical school. With its new partnership with CEDS at Meharry Medical College, MedSchoolCoach is providing academic support to degree-seeking students.
"The ability to make this type of direct impact on students on any campus, much less an HBUC that has such a powerful mission such as Meharry, is amazing" says Dr. Joel Ramirez, Director of Medical School/USMLE & COMLEX tutoring at MedSchoolCoach. "We really have the ability to shape the future of a student, help them identify their weaknesses, perform better on national standardized tests and fulfill their potential as future physicians."
CEDS staff at MMC collaborate individually with students to develop learning plans, connect students to resources for accelerated learning, and support students preparing to challenge national board examinations. CEDS staff collaborate with faculty to support student learning outside of the classroom, develop tutor-led instruction, and ensure that student's academic learning needs are met. Teaming with MedSchoolCoach allows CEDS to assure the highest quality instruction for their students.
MedSchoolCoach is proud of its initiatives to bolster the ranks of URM in medicine. In addition to its free MCAT materials and work with Meharry Medical College, in 2020 MedSchoolCoach launched its #premed Scholarship awarding over $50,000 work of services to a select group of students. Students receive MCAT preparation and one-on-one mentorship with physician advisors as they navigate the pre-med and admissions process.
"Our program with Meharry is making just a tiny dent in a huge problem, but it's a dent nonetheless," says Sahil Mehta MD. "If you can impact 50 physicians from URM and allow them to enter and graduate medical school, and that physician sees 20 patients a day for a 20-year career, the numbers start to add up when it comes to lives impacted. And the hope is that generation will empower the next. The cycle of poor representation of URM in medicine can't be broken in one day, but every small program we put in place or impact we make can have a lasting impact."