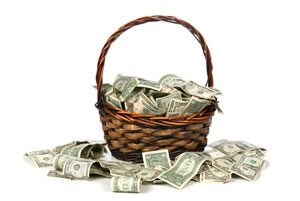 When you receive a medical school acceptance, you are elated, and rightfully so! You've worked a tremendous amount to get to the point of being accepted and are now on your way to becoming a physician!
Except, there's one potentially crippling hurdle in the way: tuition. You've probably seen the numbers: many medical students graduate with over $200,000 in debt. It's certainly not easy to finance medical school nor to leave medical school with so much debt.
Luckily, most students qualify for some sort of financial aid. Whether those are grants from the government or scholarships, your initial tuition sticker shock may be lowered just a little bit. For a select few, there are honors scholarships that can almost pay your entire tuition.
A question that often comes up is if a student can use one scholarship offer to "negotiate" with another school. The short answer is YES, absolutely! Now, I've had a student who was actually been on the waitlist at a top 5 medical school, but got into another school ("lesser" ranked) with a full scholarship. Not only did he get off the waitlist at the top 5 school, he got a full tuition ride! How, a well timed and strategically placed letter or phone call to the powers that be can certainly get a school to rethink their offer to an individual applicant.
Bottom line, you absolutely can use one schools offer to talk with another school. You can send an email outlining something along the lines of:
"Dear Dr. _____,

Thank you so much again for the chance to matriculate at University of _______. I couldn't be happier or more excited to have this opportunity!

As I make my final decisions for medical school, obviously cost is one of the factors I am considering. While I absolutely love your school, the X College of Medicine has actually offered me a full tuition scholarship (see attached).  While tuition costs is certainly not the only factor determining my decision, I wanted to understand where I stood for potential financial aid/scholarships at University of ______. I'd love to discuss more with you over the phone or even in person soon!

I hope to hear from you. Thank you again!

Student"
A simple letter like this can go a long way in a potential acceptance and a scholarship offer!