During our recent MedSchoolCoach webinar, "Establishing Your Brand: How to be Unique When Applying to Medical School", Dr. Mehta, CEO of MedSchoolCoach, spoke with Dr. Katzen, MedSchoolCoach Master Advisor, about his take on major do's and don't's for students on the medical school interview day. Read more about these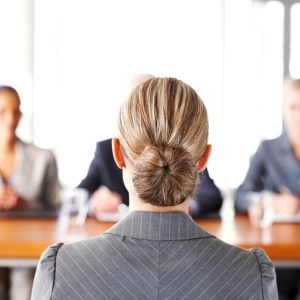 necessary tips from a previous admissions committee member below!
Dr. Mehta:  Are there any do's or don't's for the interview day that you think are absolutely necessary for an applicant to know?
Dr. Katzen:  Sure. Let me go through a couple of basics. I always say that, first of all, you've been given the opportunity to interview and you need to look at the interview as a formal opportunity. I think it's important to realize that everybody who conducts an interview whether they'd be a staff or private physician, resident intern or medical student is doing it voluntarily and I emphasize that because I think at the beginning and the end of the interview, you should thank whomever it is for taking the time to interview you.
The other thing I'd like to point out is that I think at the end of the interview, as the interviewer, I should not remember what you wore; in other words, I think you should dress professionally and appropriately. A couple of other points, I think when you introduce yourself and come in to the interview, you should introduce yourself with your first and last name. If you introduce yourself and say, "Hi, I'm Robby," you're already demeaning yourself a little bit and putting yourself in an unnecessary inferior position.
Throughout the interview, you don't want to brag but you want to put, if you will, your best foot forward. This is your day to shine. And when you get questions such as "Tell me about your biggest fault," I think you should really think about that in advance. And that whatever fault you might want to bring up because we all have faults, at the end of that, we should almost audibly hear a comment in a sentence where you tell me how you've grown or how you've changed and that is no longer a fault.
And most importantly, you should not sound rehearsed. It's more important that you are relaxed and I think you can be most relaxed if we anticipate or help you anticipate some of the questions and you just think more in terms of themes of what you're going to talk about rather than the specific words or specific sentences. If you're talking about yourself or your own accomplishments or places you've been or things you've done, I think just remembering a couple of key words is much more efficient and safer as opposed to trying to actually memorize a one-page or more speech.
Dr. Mehta:  Great. Thank you.
Dr. Katzen:  Sure.