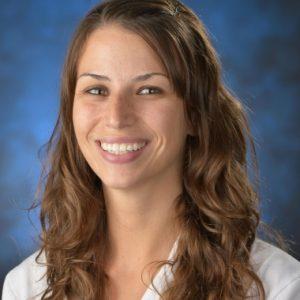 We sat down with Dr. Marinelli, MedSchoolCoach advisor and former admissions committee member at University of California Irvine School of Medicine. She shared with us some secrets about doing well on the USMLE exams!
Could you tell us a little about the different USMLEs (Step 1, Step 2 and Step 3) and how you would recommend a student approach Step 2 specifically?
Step 1 is taken after your second year of medical school. I think that it is probably the hardest step test that most students will take, just because the material and the volume of information on that test is very large and it is weighted heavily on the residency program. Kind of like the MCAT is for medical school admissions, the USMLE Step 1 is similar for residency admission. Depending on your score, it really reflects what type of residency program you will get in to. USMLE Step 2 also has a lot of information, but since it's more about clinical skills and clinical practice, most people find this one a little bit easier to take and this is usually taken in your fourth year of medical school. Then, finally, USMLE Step 3 is the last step and that is most often taken in the first year after medical school. That one is, I would say from my experience and talking with most of my peers, usually the easiest. It's a very lengthy test – two days long – but since that one is the easiest, people don't normally prepare as much for that. That's because again, in clinical practice, you are really using the skills that you are using every day in practice; you are using those on the test, so it's a little bit less stressful and then you're done at that time. USMLE step 2 consists of two parts, so there is the CK which is the written part where you are being tested on clinical knowledge and it's more the question/answer multiple choice that most medical students are used to. This can be prepared for with USMLE Step 2 practice questions, amongst others. USMLE sample questions Step 2 writers use can be found in study books and online. The CS part or the clinical skills, is exactly as it sounds. It tests your clinical skills, so it is a test that's based on twelve standardized patients and you are graded on several different things including your ability to communicate with patients, ability to think through a differential diagnosis and then also in your ability to write patient encounter notes after the visit with the standardized patient.
In terms of diagnosing patients in the USMLE Step 2 CS test, is there any specific material or any specific preparation students should do when they begin to study for the Step 2?
I was thinking of three strategies that would help you best prepare for this exam, so I broke it down into three parts. First, you want to plan for the exam. So when you plan it of course you are scheduling the exam, there are only certain test centers throughout the United States that offer the test, so some students have to fly to certain test centers to take the exam. When you do plan out your test, make sure you check out the USMLE website where they have information on hotels and updates to the test site, if there are any changes or anything that you should know. Then also, I think that since a lot of people have to go to different cities and different areas to take these exams, make sure when you arrive there the day before, or the day of, make sure you know where you are going, you know where parking is, you know exactly what time you are going to arrive. It's going to really remove a lot of stress on the day, so just make sure you just really plan your exam day and that's going to help you prepare.
Another big part in preparing for this test is going to be practice. So all through your first two years of medical school, you are going to be seeing standardized patients, where you have people that come into the medical school and are actors and they act out having certain symptoms or certain diseases and you as a medical student have to treat them and pretend that they are actual patients presented with actual diseases and symptoms. So this is very similar to what the USMLE Step 2 CS is going to consist of, so practice using those scenarios. Definitely take advantage of your medical school standardized patient testing, because most medical schools have what they call OSCEs, where they use standardized patients to test you. So take advantage of those, take those seriously and treat them like a USMLE Step 2 practice exam. If you have the chance, have your friends help you and have them be standardized patients. It's very easy to have somebody pretend that they are a patient and most people actually enjoy it. I also recommend practice doing limited physical exams on a time limit. On the real exam day, you are allowed 15 minutes to perform a history and physical exam on the patient. So you should have somebody pretend that maybe they have stomach pain and you have to perform a history that is completely related to stomach pain and an exam that is related to stomach pain and limited at that. You are not going to perform a full neurological exam or a full muscular skeletal exam, unless it is applicable, and practice that in that constrained time limit so you make sure you have that down on the actual test day. Also practice writing timed notes. The USMLE website for Step 2 CS, has a great page that has sample notes that they expect you to put into their format. They give you ten minutes on the actual test day to write a patient encounter note, so practice writing the note in that time limit. Make sure you are writing thorough notes, you are writing all pertinent positive and negative findings that you have discovered on your physical and history exam. Also, make sure that you are able to discuss thorough differential diagnosis and what tests and treatments to order.
Finally, the last thing, after you have prepped and you've practiced, the last thing is to perform. You are really an actor, a player, because you are walking in on this test day and you are acting like you are a doctor. That's what you are doing, you are seeing people that are actors and you are supposed to act like you are their doctor. You should walk into the room and be confident that you have had the last three or so years of training and you know how to evaluate patients and how to perform a thorough and comprehensive history, physical and obtain relevant information. Make sure you are empathetic, and that you are patient and kind to all the people, to all the patients. If they are frustrated, if they are angry with you, make sure that you are constantly compassionate and understanding, because that is something that you are going to be graded on during the exam as well.
That's very useful, thank you. Can you share with us a little bit about how the exam is scored?
Yes, luckily the exam is a pass or fail, so you are not going to be graded specifically with a scoring system like the CK or Step 1; you are simply going to receive a pass or a fail. That does relieve a lot of anxiety for most people. But the breakdown of the scoring system is in three different parts so you are going to be graded by qualified examiners selected from the USMLE on Communication and Interpersonal Skills, which assesses how well you are able to talk with patients, communicate ideas with them and respond to their needs or their questions. The next area that you are graded on is Spoken English Proficiency, which measures the student's ability to speak English clearly. Then finally you are going to be graded on what they call ICE or Integrated Clinical Encounters. This is where you are going to be graded on how well you interpret the patients' history and physical, in order to display your knowledge of differential diagnosis as well as your ability to write notes and make relevant clinical decisions.
Is there anything else that you think will be important for students to know while they either prepare for the exam or advance towards their journey of becoming a doctor?
In terms of the Step 2 CS, take it seriously. A lot of people don't take it seriously, and I have heard of people that don't pass. There is a very good pass rate for students in MD schools here in the United States, but it is something to be taken very seriously, because you don't want to fail this exam. It's expensive, you don't want to have to take it again. It's a long day, something you want to take once and put it behind you. Make sure you do take it seriously.