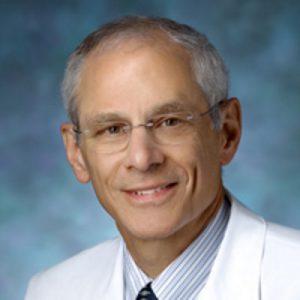 We sat down with Dr. Harvey Katzen, a clinical oncologist and former admissions committee member at George Washington University School of Medicine where he interviewed hundreds of applicants for admission. He shared with us some secrets of what an admissions committee member is looking for in a candidate!
Since you've been a part of many medical school interviews, could you tell us what is the biggest thing you look for in a prospective student?

When I interview a student, I like them to be able to act in a way that I think they are mature, to be able to answer questions in a way that is thoughtful. I like them to present themselves, and present their answers in an intelligent and mature manner. I usually will like to occasionally give them a question that I don't really expect them to know the answer to, just to see how they will react under some potential stressful situation.
In general,
I expect them to be able to present their qualifications in a fashion that doesn't appear to be that they are bragging, but instead are portrayed in a mature and thoughtful way.
As I said, when I am doing an in-person interview, I want to see that their appearance is important, I want to see that they are neat and I want to see that they are attentive to the interview and not letting their thoughts wander during that period. Also, they should occasionally engage me, in other words, ask questions in addition to just answering questions.
I think as much as possible they should come into the interview and introduce themselves, shake hands and maintain eye contact. Try to utilize appropriate body language, again be able to thoughtfully answer questions and not get distracted by anything that's extraneous. They should exhibit their ability to concentrate and show that they are taking the interview as a very serious event.
Are there any hard or soft skill that you think pre-med students should know or that would be beneficial for them to know?

I think one thing that I had mentioned is that they as much as possible maintain good eye contact, but I also think one thing that they can do in preparation is be prepared and by that I mean if they are going to one school or another they should have evaluated it via their website so if asked questions about what they think about the curriculum or what their goals are at that school, they should be able to answer and also ask questions. Such as if it is a school in the District of Columbia, maybe they would indicate that it is a nice setting for somebody who is interested in health care policy because it is in the nation's capital. The other thing that I usually advise them is to write a list of about four or five things about themselves that they want to bring into the interview. They may have participated in research, been a professional/skilled athlete, or been on some mission, for example. They should rehearse in their own mind those three, four or five very important topics about themselves, that the candidate feels distinguishes himself or herself. So if the opportunity arises, and I think that it does in an interview, even with the open ended questions such as 'tell me something about yourself', that they are certain to get those qualities out.
The pressure of walking into the interview is significant enough so even if it's something that's basic to the individual applicant, I think it's very good to just have that list at their fingertips.
They can literally look at it right as they are called to go into the room or right before they go into the interview room, so the points are fresh on their mind and they won't forget to bring those points forward.