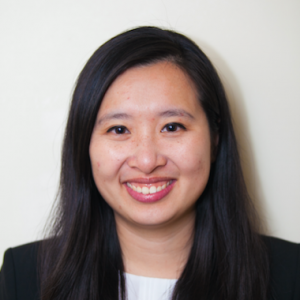 We sat down with Jennifer Chyu, MedSchoolCoach tutor and fourth year student at David Geffen School of Medicine at UCLA, to learn a little bit more about her background and her experience throughout the application process.
Tell us a little bit more about your background.
I received my undergraduate degree at University of California, Los Angeles, where I conducted research in cardiology and took on numerous leadership positions teaching everything from college-level organic chemistry to middle school violin lessons to high school choir classes. I was actually considering being music teacher during my first year in college! After graduation, I took a gap year and worked as a full-time research assistant in Seattle while applying to medical school. Throughout my time at David Geffen School of Medicine at UCLA, I've taken on many leadership roles tutoring fellow medical students in the pre-clinical curriculum and Step 1 while continuing to be actively involved in clinical research.
What was it that got you interested in advising students?
I've been very involved in tutoring while at David Geffen School of Medicine at UCLA. Currently, I'm the lead for our tutoring program and I oversee the other tutors, organize lectures, and prepare handouts for students. I've also put together USMLE Step 1 guidebooks for second year students. During your first and second year of medical school, you are mostly taking basic sciences courses and I've loved helping students understand why they're learning this material and how it will benefit them in the future. It's also been helpful for me to continue reviewing first and second year material as a fourth year student!
What is one piece of advice that you wish you had going through the process?
Don't be afraid to reach out for help! When I was studying, I definitely felt that I needed to be alone and independently focus on my own material and notes. You don't necessarily need to be isolated; group studying can be very beneficial and make you feel that you're not alone in this process. It's also healthy for your overall "medical school well being", and can help to give you perspective. Don't hesitate to study in groups or with a tutor!